"A New Season Reprise" is a reprise of "A New Season " sung by Galavant, Richard, Isabella, Sid, Steve McKenzie, Madalena, Vincenzo, Gwynne, and Gareth. It is a recap from A New Season aka Suck It Cancellation Bear.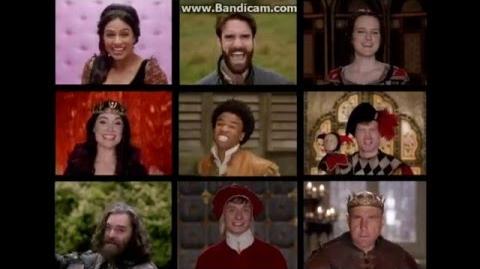 Lyrics
Galavant: It's a new season
And there's change on the way
Richard: A new season
Galavant: Let's go make you a ruler

Madalena: Time to start seizin' so much more than the day
Gareth: With a new title that's incredibly cooler

Isabella: And I won't have to marry now that I have got the key
I'll leave before Prince Harry even reaches puberty

All: It's a new season
There's so much to be done
A new season and it's only begun
A new season
Sid: One I'm singin' high G's in, you'll-
All (except Sid): Yeah!
Sid: Seriously?!
Gallery